If you didn't manage to see the last Safe Cinemas blog, you might want to check it out before we get into this. You can click here to see it.
Today, friends, we have a very special guest on Safe Cinemas, who I'm very grateful has taken some time out of her busy schedule to talk to us: the wonderful Elly Brewer. Elly is an award-winning writer, having written for shows. Namely, she wrote for Tracy Beaker Returns and the BAFTA winning show The Dumping Ground. In my last article (see, it all links together – there's method in the madness of my upload schedule!) one of the characters we talked about was Gus, a character Elly and her colleague Ben Ward created for Tracy Beaker Returns and The Dumping Ground. Her script for the episode What Would Gus Want (The Dumping Ground 5×1) won the Writers Guild of Great Britain Best Children's TV Script Award. You can read more about that episode on the last post.
In case you didn't see my last post, I'll give you a bit of background before we start the interview about the shows and who Gus is. Tracy Beaker Returns and The Dumping Ground are set in a children's care home, Elmtree House. If the name "Dumping Ground" rings a bell, you've probably heard of Tracy Beaker, a character who starred in her own '00s show about life in care, and has now returned as a careworker at Elmtree House after publishing a book about her life as a child in care. Gus is one of the children who lives at Elmtree House, who (it is heavily implied) has ASD. This makes him anxious to keep tidy, keep to a strict schedule and causes him to take things metaphors literally. He is also known to ask frequent questions when he does not understand. Now you're all caught up, let's chat to Elly!
When you were creating the character of Gus, was raising awareness ever an intention, or was that simply a happy by-product?
I just looked back at my meeting notes – Gus is in the list of proposed characters, right from the beginning.  It's nearly ten years ago, so forgive my hazy memory.  I don't think we ever specifically said – we have to raise awareness – but there was always an intention from the development team that we wanted to show a diverse group of young people.
To create a character like Gus, did you have to do research into ASD? If so, how?  
I know I would have read a lot around the subject.  And once the show was up and running, we had a researcher working on it and she'd find things out for us, when we needed specifics.  I do remember that we never wanted to name or label what Gus' condition may or may not have been.  
What do you think of the response there has been to the character?
From the feedback I've had over the years, I know the response has been extremely positive which is lovely.
Dame Jaqueline Wilson wrote the books on which the original TV show was based. What was it like following that up?
I did the development work for the original Story of Tracy Beaker and was Lead Writer for Series One.  I remember reading the book for the first time and it made me cry.  It was wonderful, getting a chance to bring such a well-loved character to the screen – and a big responsibility.  Then, when CBBC wanted to bring Tracy back as an adult, they approached me to see if I'd like to develop it with them.  And of course, I did!   For the first two series of Tracy Beaker Returns I developed and co-wrote with a friend of mine, Ben Ward (Horrible Histories/Danger Mouse).  And on both 'Story of' and 'Beaker Returns', I always tried to be faithful to Jacqueline's original style and tone.
I know that I myself identified with Gus hugely when I was younger. How important do you think it is for children to have characters like themselves on TV?
I think it's really important that young people can watch characters they relate to and who reflect their lives.  Surely it must help, if you're finding life a bit of a struggle and can see that other people are going through similar experiences.  I also think it's important for young people to see aspirational characters too.
What's your opinion on the argument that showing conditions like ASD in children's shows is pointless because they don't understand it anyway?
That's not an argument I've ever come across.  And I'm a firm believer in never underestimating or patronising the audience.  The majority of shows I've worked on – particularly over the last ten to fifteen years – have been very mindful of the need to portray a range of diverse characters.  
Gus's storyline was important from start to finish, when he was adopted by a gay couple. Since then, CBBC has included a lot of diversity. How important do you think that is?
I'd been wanting to do a gay fostering story for a while and when I found out that Noah Marullo, who played Gus, was leaving, it seemed the perfect exit story for him.  I don't think CBBC including a lot of diversity has anything necessarily to do with Gus leaving TDG.  In the past they've had quite a few shows with differently-abled (if that's the right phrase?) characters.  I just think it's that people are talking about 'diversity' far more these days than they ever did so there's a much greater awareness – which is definitely no bad thing.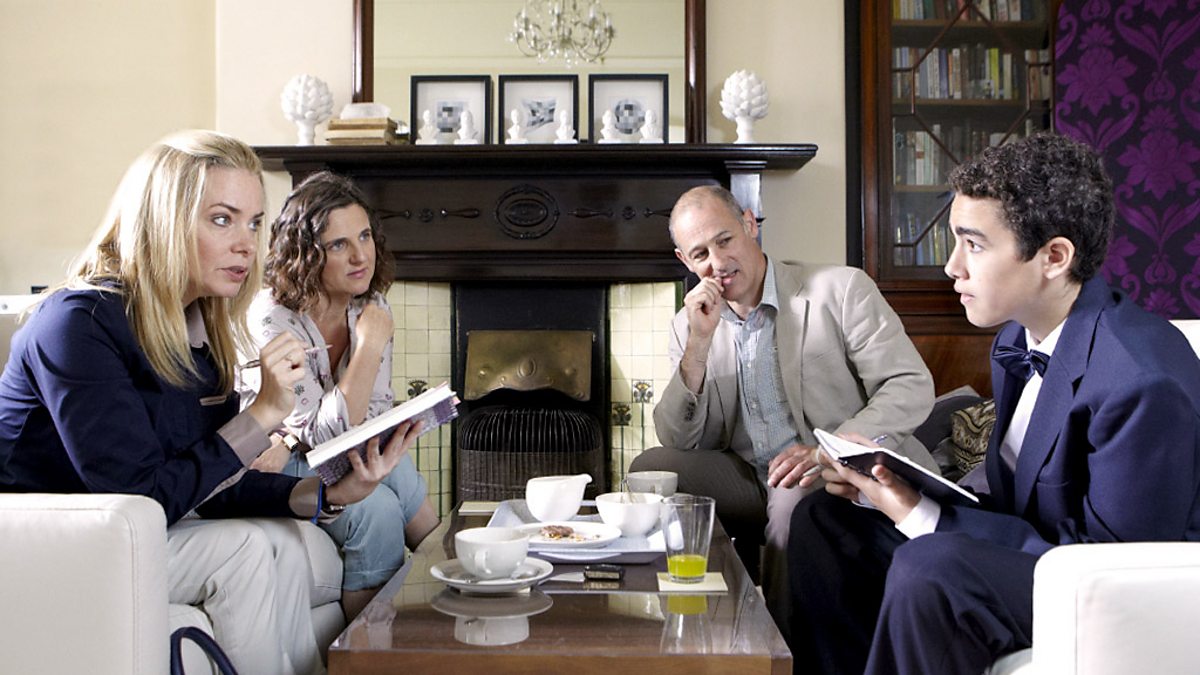 How does it make you feel that, for a lot of children (both for those who were like Gus and those who had no experience of the condition) he was probably the first character with a condition like Asperger's that they'd ever seen?
Ben and I were really proud of Gus.  I always loved writing for him.  And if it helped reassure and/or educate viewers about people on the Autistic Spectrum, then that's great.
Lastly, I just wanted to thank you for taking the time to talk to me, and for writing a character who meant so much to both me and a lot of the other Safe Cinemas friends.
You are very welcome!
Stay safe, friends. x